WALBRO SPIRAL DIAPHRAGM: THE LATEST INNOVATION IN DIAPHRAGM CARBURETORS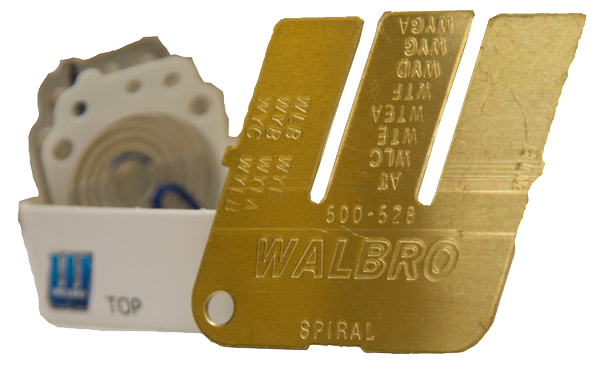 Walbro's revolutionary new Spiral metering diaphragm is unaffected by ethanol and provides consistent fuel delivery, engine performance and exhaust emissions throughout the life of hand-held products.
Use the tool below to find the Spiral Diaphragm Upgrade Kits for your carburetor.
For this list, please disregard all letters (A, B, C) and -1 that may be at the end of your carburetor model number.
Spiral Diaphragm Kit Selector