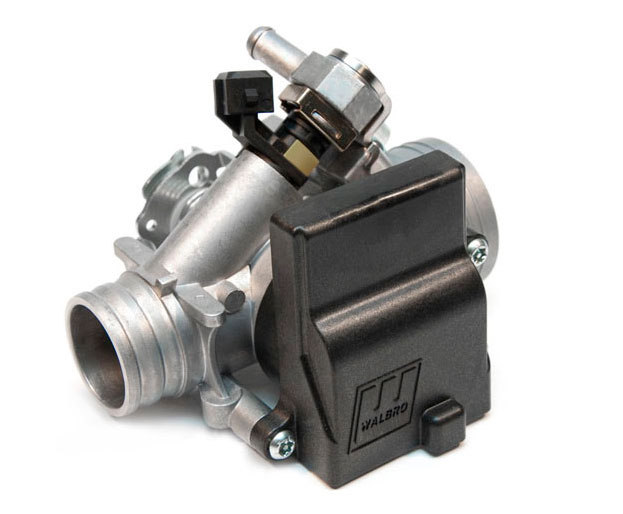 Upcoming Exhaust Emission Regulation in California Means Big Changes
California has the toughest air quality regulations of any state in the country. However, these regulations still aren't strict enough to satisfy a new state law requiring California to double the rate at which it cuts greenhouse gases. To meet these new standards, auto manufacturers need to improve fuel efficiency. The law also puts pressure on them to sell more electric vehicles. Let's take a look at ways the industry is striving to meet these challenges.
California Air Resources Board Sets Stricter Emissions Standards
As the New York Times reported in March 2017, the California Air Resources Board voted to set stricter emissions standards for cars and trucks to help reduce planet-warming gases. Because of a longstanding waiver granted under the Clean Air Act, California is allowed to write its own standards. California also has a zero-emission vehicle program, which requires automakers to sell a set percentage of electric vehicles in California.
According to NPR, the new plan's goal is to cut the state's greenhouse gas emissions in the state by 40 percent, as compared with 1990 levels, by the year 2030. The California Air Resources Board estimates this would save $11 billion in environmental damage. In order to help reach these goals, fleet managers are being given $208 million in incentives to eliminate diesel trucks from their fleet and go electric. Another incentive of $190 million is going to freight operators, to encourage them to begin using electric forklifts.
Electronic Fuel Injection Systems Can Help Meet These New Standards
California businesses can be better prepared to comply with these new standards by replacing carburetors with cost-effective electronic fuel injection systems. Current carburetor technology does not provide accurate air/fuel control. In addition, standard ignitions do not allow optimized spark timing resulting in low emissions and good performance. Making the change to electronic fuel injection increases horsepower, improves fuel economy, and exceeds the Euro IV exhaust admission standards.
Digital ignition control and electronic control also provide important benefits to electronic fuel injection. This is because standard mechanical governors do not respond correctly for lean air/fuel ratio engines that will need to run at capacity. Catalyst after-treatments can also help clean a vehicle's exhaust, reducing emissions to near zero. However, this treatment must be done correctly to prevent high exhaust gas and muffler skin temperatures.
Walbro Offers Innovative Solutions for California
Walbro is more than just a carburetor company. We offer numerous solutions to address both evaporative and exhaust emission challenges. Our innovative electronic fuel injection systems replace the carburetor to reduce the greenhouse gases expelled by gasoline-fueled motors to help meet stringent emission standards.
View all the features and learn more about the Walbro's EEM™ Injection system at walbro.com/product-type/electronic-fuel-injection-systems/.