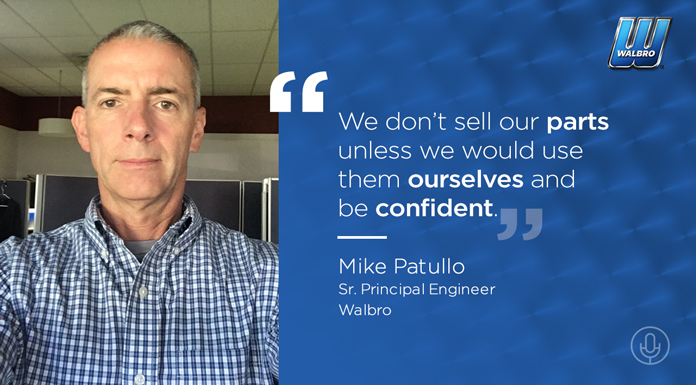 Consumers want reliable, long-lasting products that perform as promised. They also want the most economical solution they can find. But by doing so, they run the risk of buying defective or damaged merchandise.
On this episode of Talkin' Shop, a Walbro podcast, Mike Pattullo, senior engineering manager, broke down tips for protecting consumers from defective, lower-priced and possibly harmful counterfeit products, explaining his and the company's mission of being dedicated to anticipating customer needs and delivering innovative solutions to a world that demands a cleaner environment.
"We produce the highest quality products in the industry and maintain compliance with all applicable regulatory requirements," Pattullo said.
When searching for online retailers, consumers need to be aware of websites featuring low priced offerings that contain doctored images with the Walbro name. Pattullo reminded consumers that "when you get the product, if it says Walbro on it, there's a high likelihood it's a genuine Walbro part."
The knock-off versions often don't work, and when they do they may only last for a few months. Pattullo stood his ground: they don't stand up against Walbro products.
"When we've tested side-by-side with our copycat competitors, it's no comparison. Sometimes those parts don't even last a few months," Pattullo said.
Walbro has no plans on slowing down its response to fakers in the market.
"We're becoming more aggressive, we have to be, our reputation is at stake," Pattullo said.