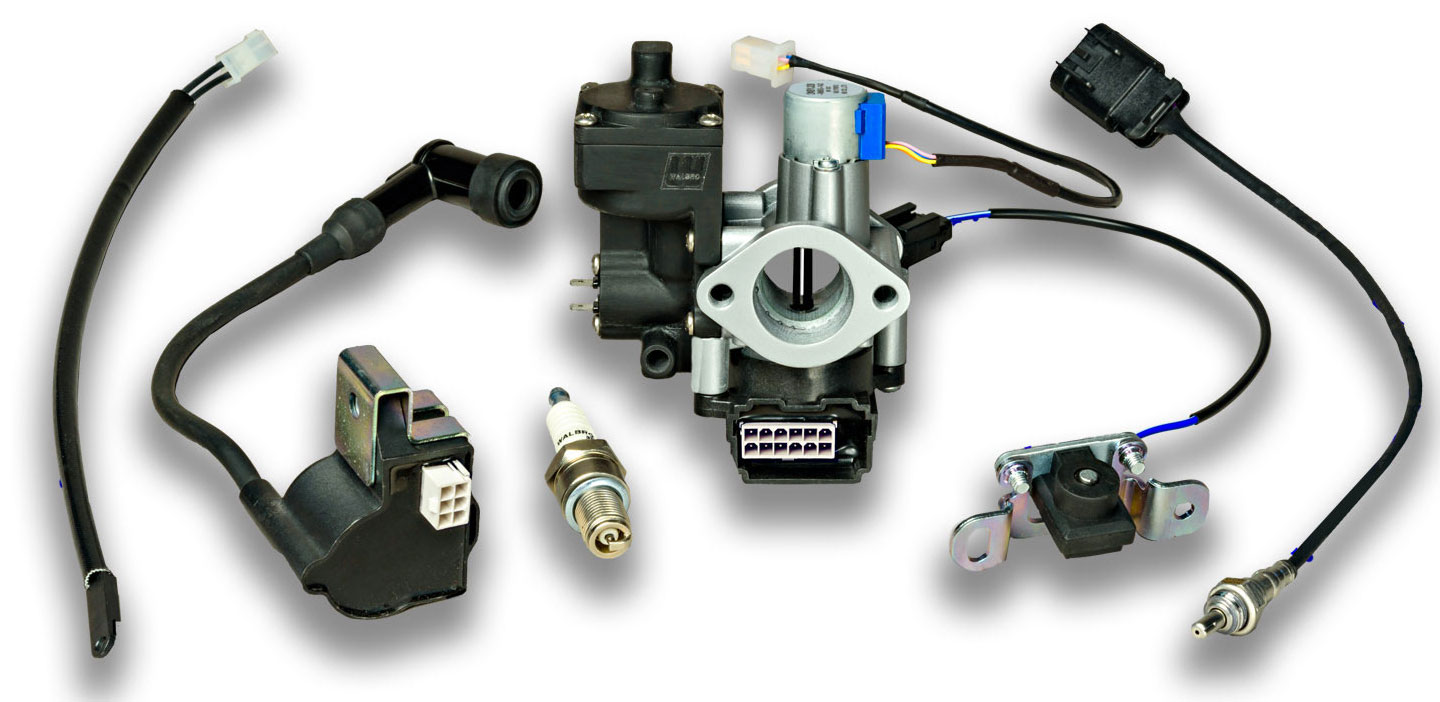 A constant innovation pipeline is the key characteristic setting Walbro apart from competitors. Developing groundbreaking engine system products is what energizes us. To fulfill this mission, we've assembled a team of world-class engineers who are passionate about designing next-generation engine systems. Our company is the sole industry leader capable of engineering and manufacturing both electronics and fuel system components. This unique skill offers countless opportunities to advance engine technology.
Walbro's dedication to innovation is best demonstrated by our extensive IP portfolio that has featured over 1800 U.S. and foreign patents. Our initial U.S. patent dates back to1966, and our current portfolio contains 104 active U.S. patents. Of these in-force U.S. patents, nearly half were granted in just the last five years.
Our new patent applications continue to climb, with 22 unique patent applications filed in the U.S. in 2017 alone. For comparison, there were 12 Walbro applications in 2015 and 20 in 2016.  Through our ever expanding IP protected technology and patent database, we are positioned to offer superior products to our global customers.
To design the latest marvels in engineering, Walbro first asks, what challenge can we help solve that improves the end user experience?  For example, products within the handheld L&G market are often criticized as being non-intuitive, requiring too much expert knowledge to operate. Not many people understand the difference between a choke, half-choke, open choke, flooding, false start, and restart, yet it's necessary when dealing with a traditional starting sequence for a string trimmer or chainsaw. Over the years, we've developed patents to simplify and improve starting procedures. As a result, the end-user can easily understand how to operate their device, increasing their satisfaction and eliminating returns.
Walbro's recent innovations include Electronic Engine Management (EEM Next-Generation) and Electronic Fuel Control (EFC). Walbro's registered EEM trademark was granted six issued patents, with five additional patent applications pending. It is designed to improve starting, load acceptance, cold engine performance, and fuel economy when compared to a carburetor. EFC is an electronic air/fuel ratio control system that bridges the gap between insufficient carburetor performance and a more expensive electronic fuel injection system. The system provides the advantages of a fuel injection system at a consumer-friendly cost. Its IP is covered by three issued patents, with five pending patent applications.
Our patented technologies not only solve customer challenges, they also offer more in the way of transparency to help with regulatory compliance. Manufacturers of small non-automotive internal combustion engines and equipment face increasing regulatory burdens from governing bodies. Our innovators stay up to date with the latest regulations to make sure products remain compliant, and the patented designs are in the public view so that all parties can see how the technology aligns with government regulations.
From our U.S. and Japan-based engineering centers, we at Walbro continue to develop new innovations to benefit consumers and to move our industry forward. Discover more about our latest technologies by visiting www.walbro.com/walbro-technology today!